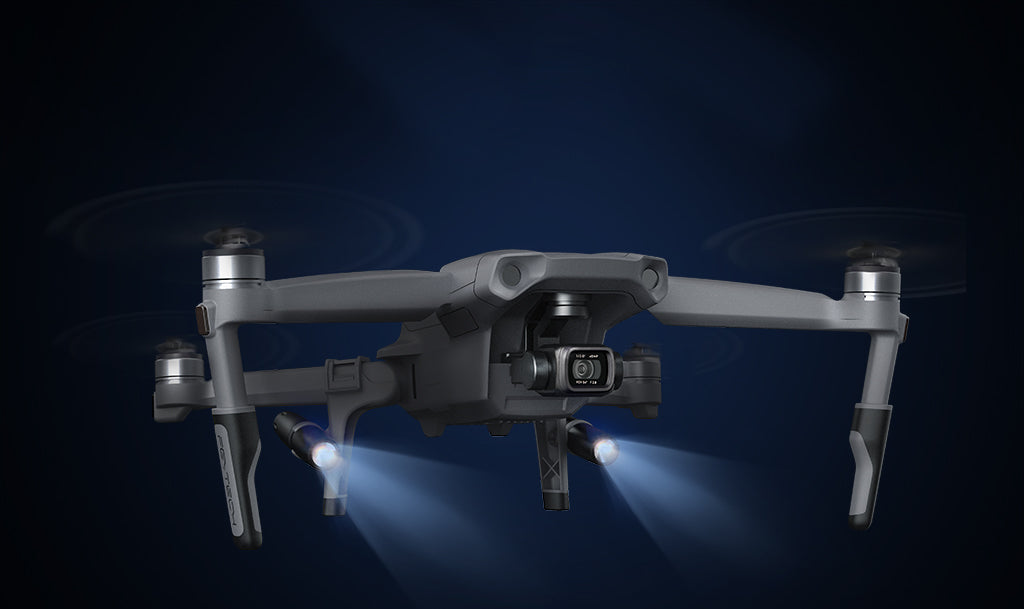 Prevents damage to camera gimbals and stains to drones
Elevating your Mavic Air 2 35mm, it prevents damage to camera gimbals and stains to drones or lenses. It also allows you to land and take off on uneven terrain.
Light yet stable
Made from aviation grade aluminium materials, the landing extensions are light and won't affect drone performance. They're strong, robust and even wear/scratch resistant. Equipped with silicone, shock absorbing foot pads, it ensures a stable landing and take off.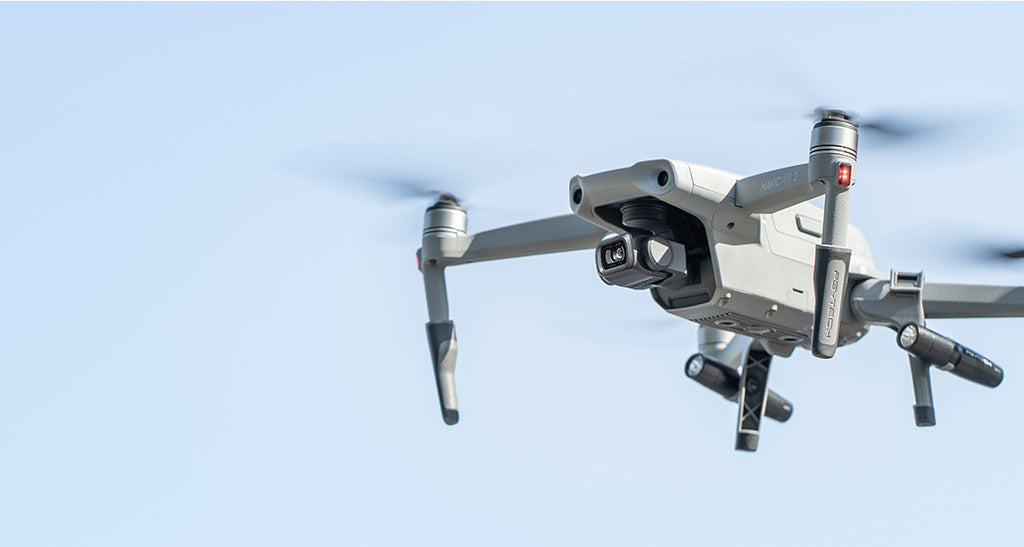 Quick disassembly and useful anti-release design
The Landing Gear Extensions have an easy snap-on installation and quick disassembly design. The anti-release buckle and TPU soft rubber prevent it from slipping off the drone.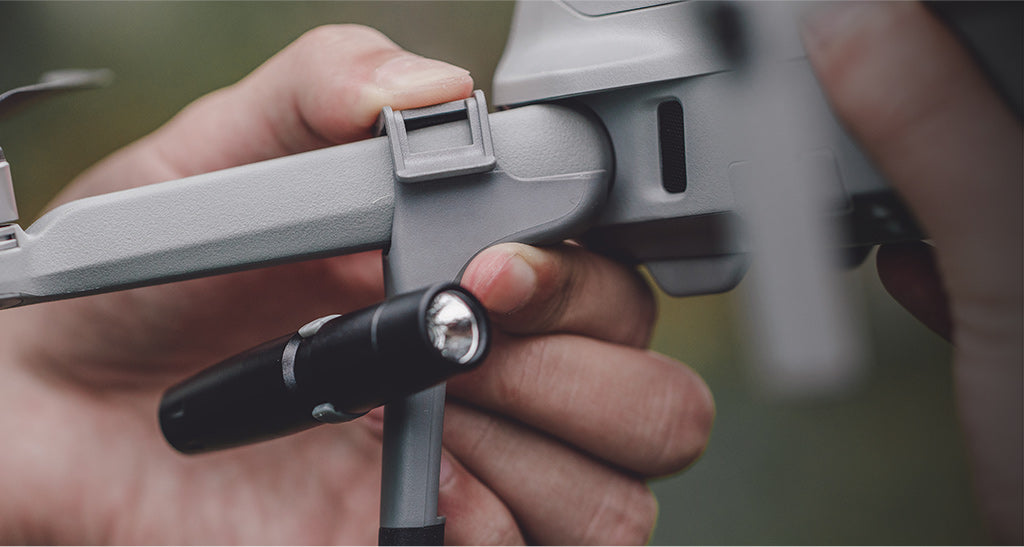 Four light intensities accessible via rotary switch to meet all your needs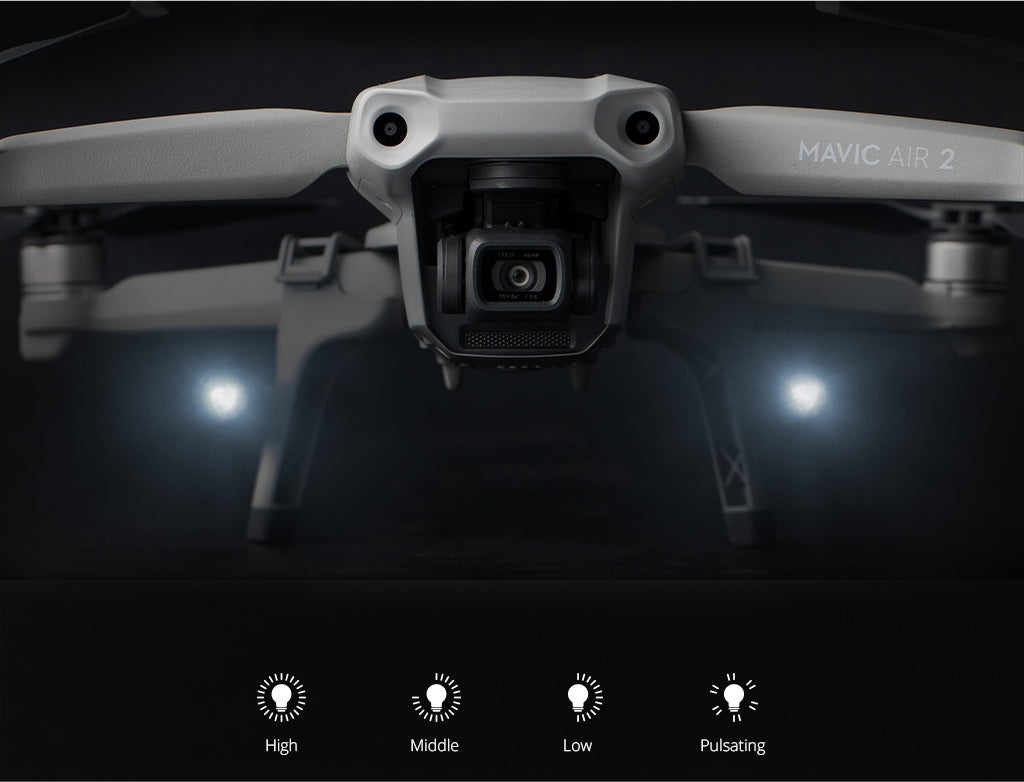 LED light tilt adjustment
The LED lights allow tilt adjustment up to 50° and down by 25° catering to your visibility and shooting needs in a variety of situations.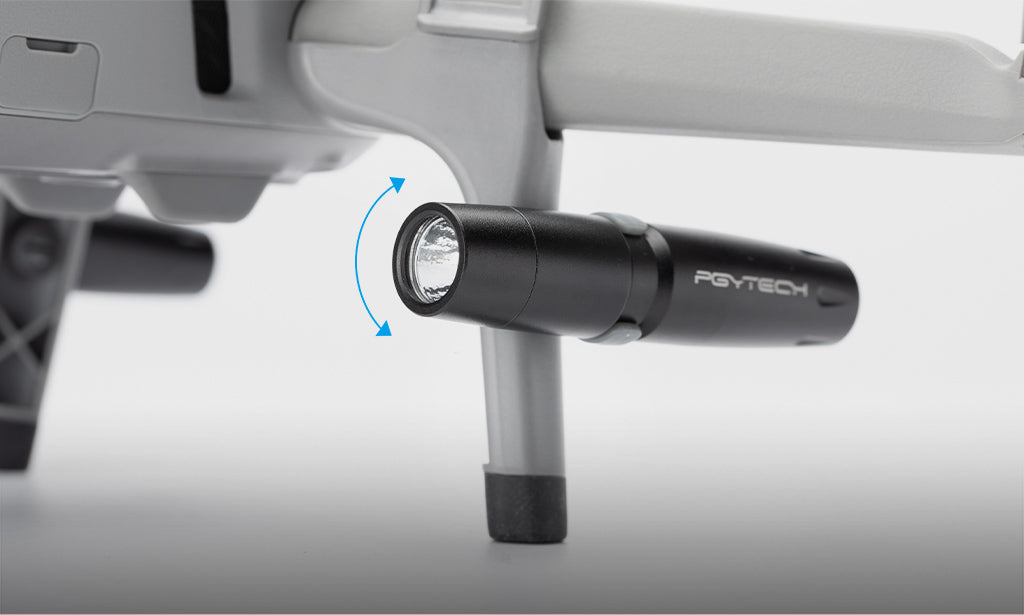 Installation
Detachment
---