Impossible in Your Pocket

Insta360 launched Insta360 ONE X2, a pocket-sized camera offering unbreakable stabilisation, 5.7K 360 video, IPX8 waterproofing, a 360 touch display and a range of AI-powered editing features.

ONE X2 is part camera, part sidekick. With just one device, you can capture every angle at once, and unlock cinematic perspectives that used to require a cameraman or drone. When you're ready to edit, AI-powered features in the Insta360 app and desktop software help you find and edit your best shots in just a few taps.

STEADY CAM MODE
Single-lens stable capture.
Put all of your firepower behind one lens with Steady Cam mode. Ultra-stable, wide angle footage that's ready to share in a snap.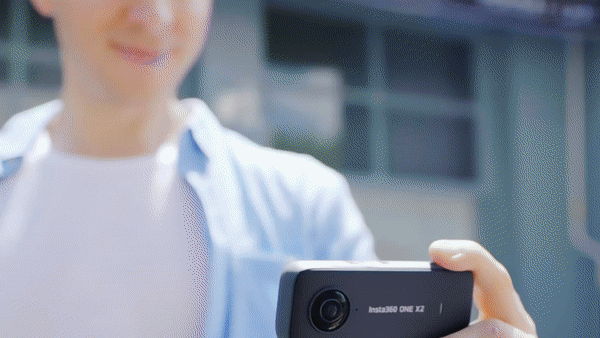 360 CAM MODE
Dual-lens 5.7K capture.
Unlock the creative freedom of 360. Capture everything and frame it later with super 5.7K resolution and H.265 encoding.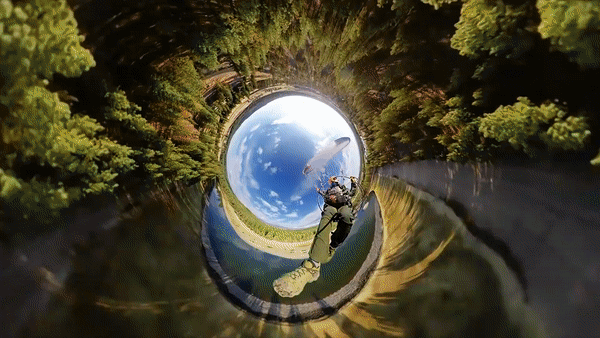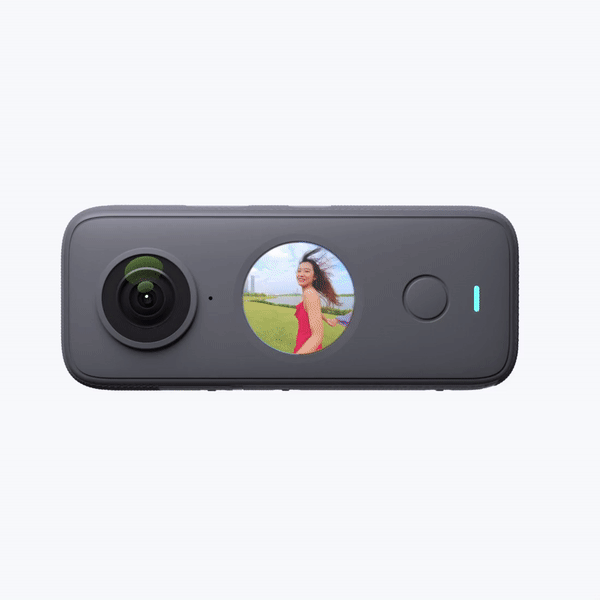 FLOWSTATE STABILIZATION
The best stabilization in the game.
FlowState Stabilization is back with a better-than-ever algorithm. Throw out your gimbal and grab the pocket steady cam.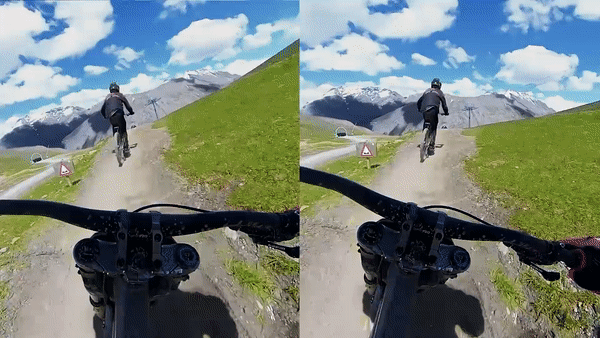 HORIZON LOCK
Level the horizon.
Unlock an entirely new level of stabilization. Tap Horizon Lock to instantly level the horizon in your Steady Cam or 360 videos.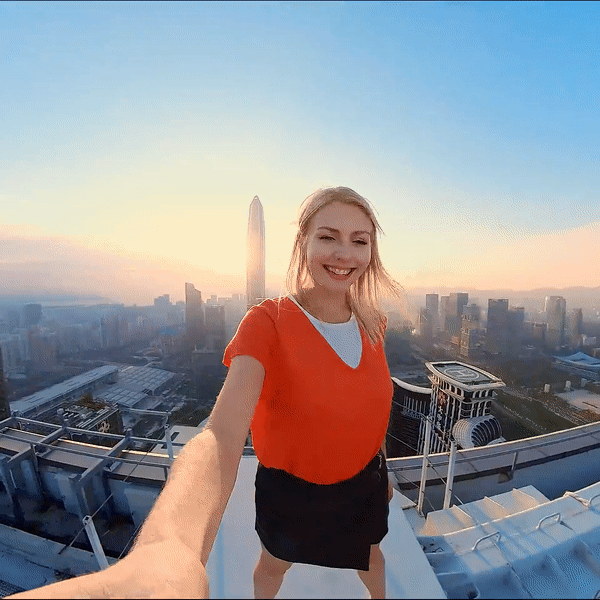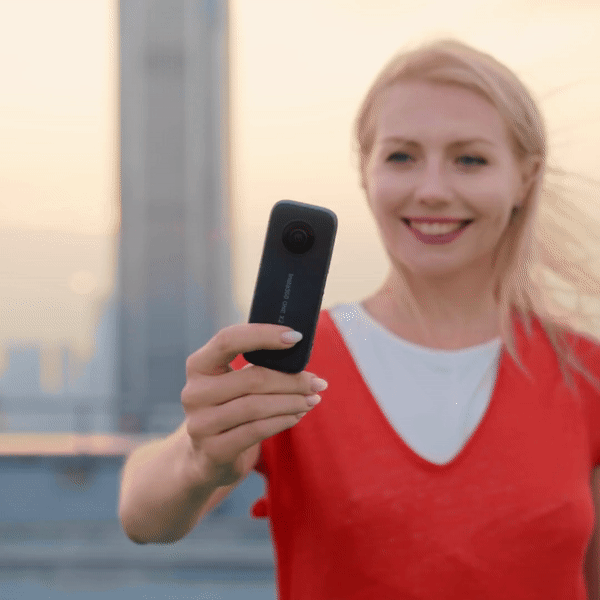 INSTA360 APP
An editing room in your pocket.
Reframe your shots to 16:9, 1:1, and 9:16 aspect ratios and share directly to Instagram, YouTube, Facebook, TikTok and more.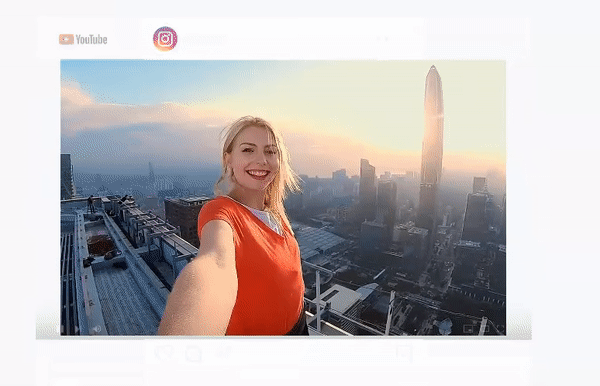 INVISIBLE SELFIE STICK
No drone? No problem.
Shoot with the Invisible Selfie Stick and then watch it disappear in your edit. Capture easy drone-like angles and third-person perspectives with the flick of a wrist.
* Sold Seperatley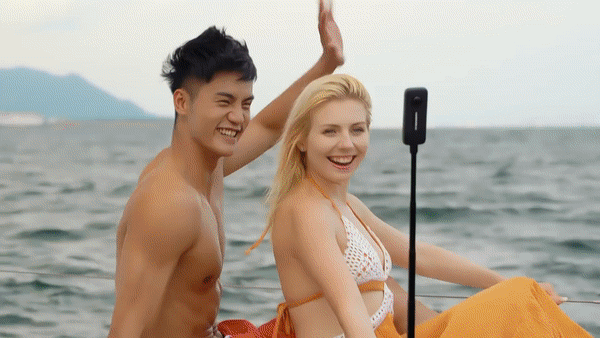 BULLET TIME 3.0
Blow minds.
Slow yourself at the center of the action. Bullet Time is easier and better than ever with automatic horizon leveling, smart speed-ramping and an all-new accessory.
* Sold Seperatley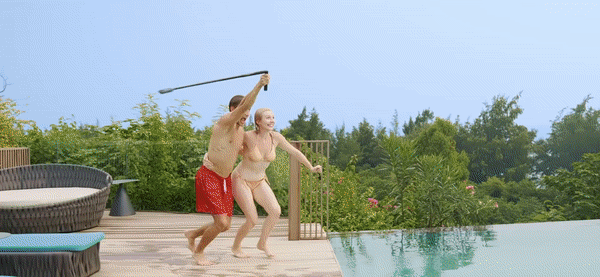 TIMESHIFT
Control time and space.
Go ultra slow-mo or speed things up with a hyperlapse. Edit your 360 or Steady Cam footage with ease on your phone app.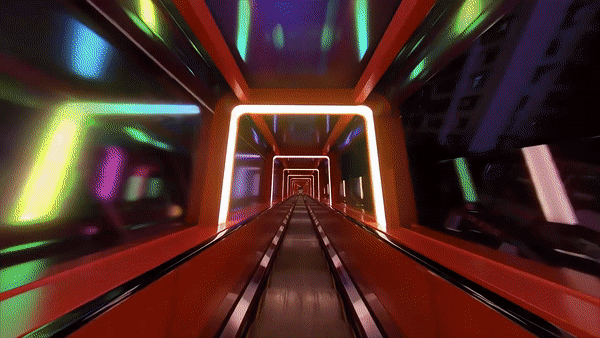 GHOST TOWN
Make anywhere a ghost town.
Never complain about people blocking your shot again with Ghost Town. You shoot a 360 timelapse and the app outputs a people-free photo.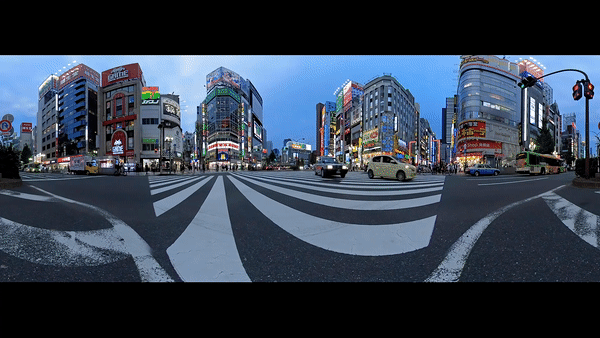 SHOT LAB
One-tap cinematic edits.
The easiest way to edit. Pick your footage and let Shot Lab do the rest. Shot Lab keeps getting better with a range of smart templates that keep your edits fresh.
 Stop Motion Mix. 
 Clone Trail.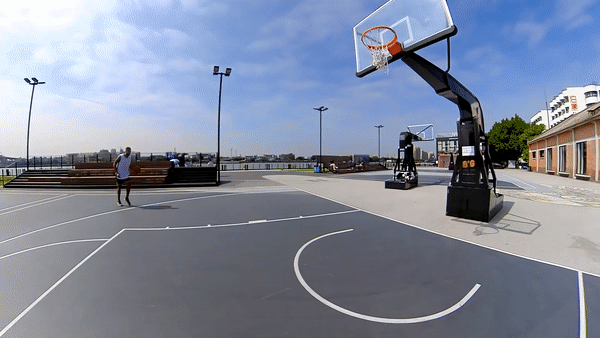 Dolly Zoom. 
 Flip My Day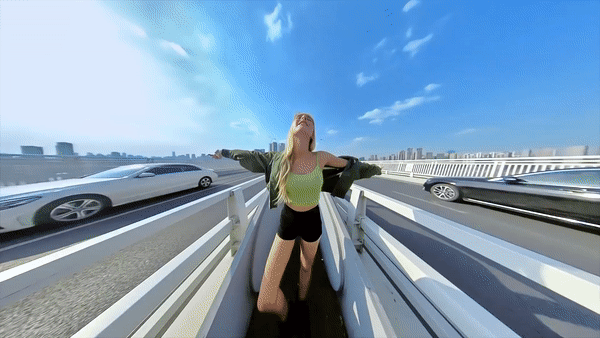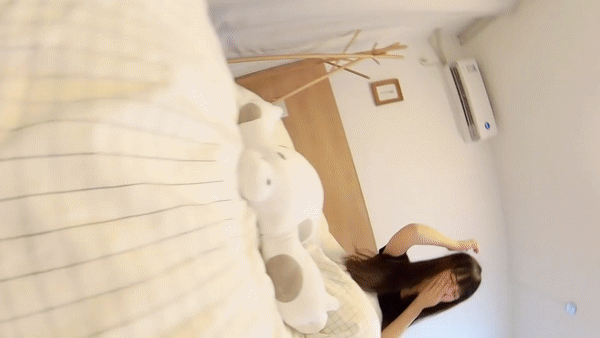 DEEP TRACK 2.0
Follow cam in your pocket.
Tap or say the word to point at your target. Deep Track's improved subject recognition enables you to track people, animals and other moving objects, while the algorithm keeps them center-frame.
FREEZE FRAME
Freeze yourself in time.
Freeze your video at the height of the action with just a tap in the app's speed settings.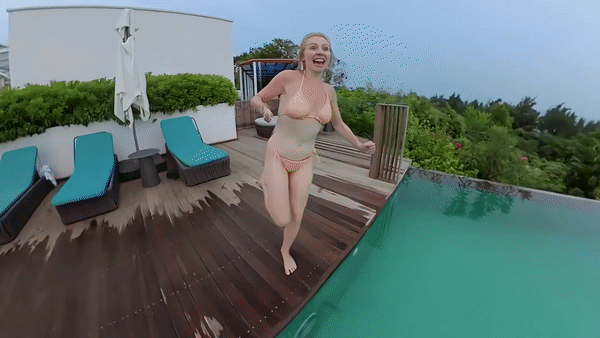 FLY THROUGH
Fly like an FPV drone
Take your camera on the move with the selfie stick. When you navigate in and out of narrow spaces, tap to mark the spot for the app to stitch together the footage. The app will create a continuous long take, just like a flying FPV drone.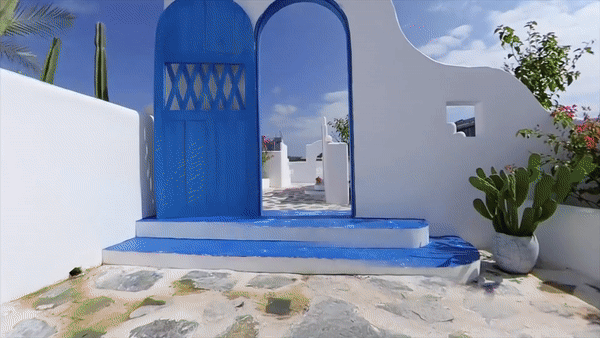 AUTO FRAME
360. Automatically reframed.
Auto Frame reframes your 360 shots for you based on your best angles. The AI keeps getting better, helping you find the perfect photos and videos.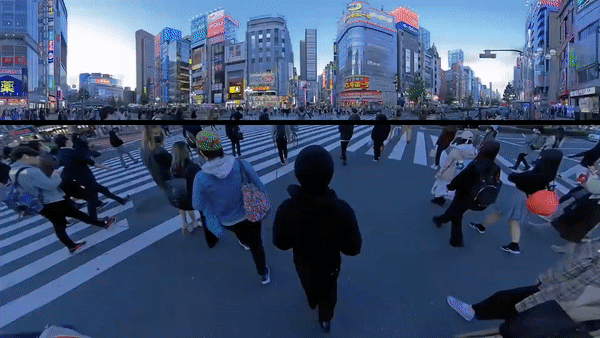 Master your edit on desktop.
Insta360 Studio is the ultimate 360 desktop editor with a $0 pricetag. Or, use our plugins to streamline your edit in Adobe Premiere Pro or Final Cut Pro X (Coming Soon).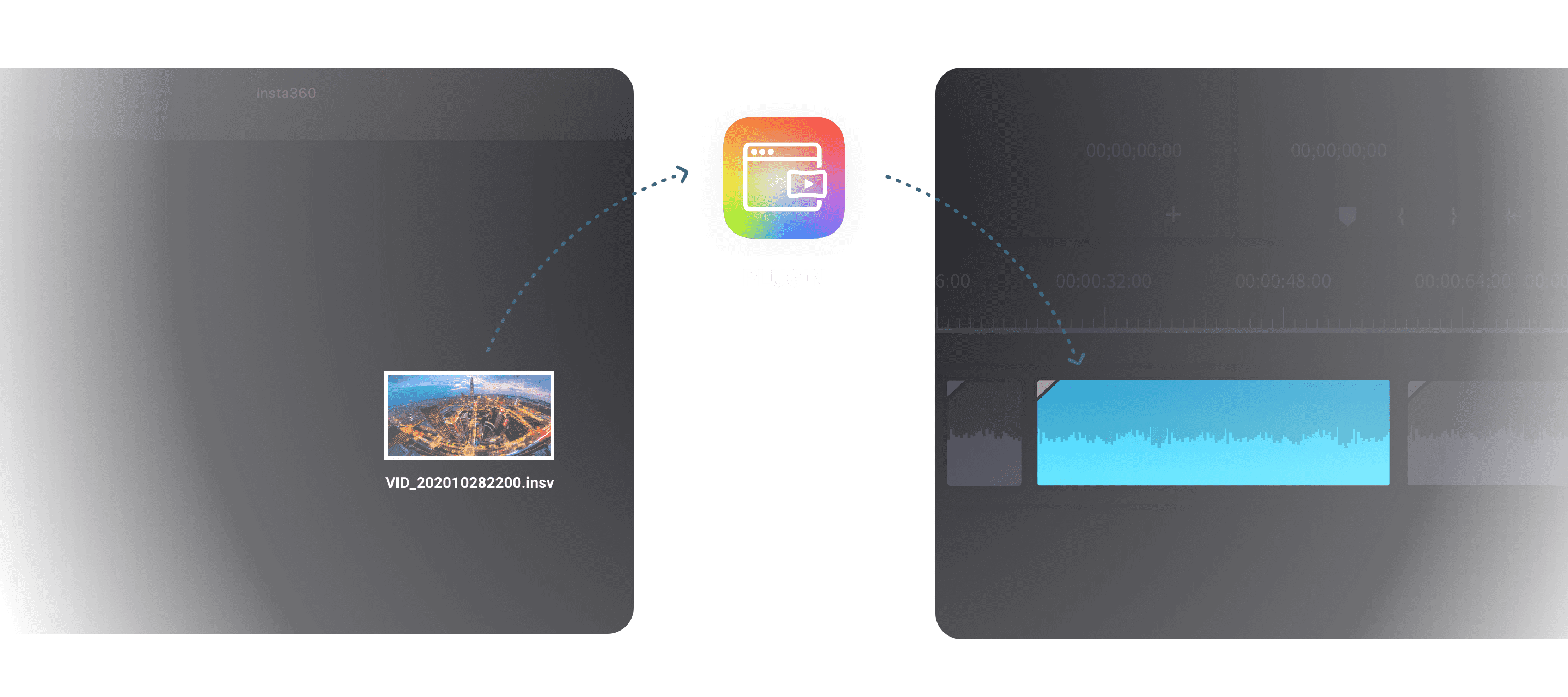 Less waiting. More creating.

HDR PHOTO + VIDEO
Pump up the dynamic range.
Insta360 ONE X2 supports HDR photo and video, delivering shots with better dynamic range and natural lighting.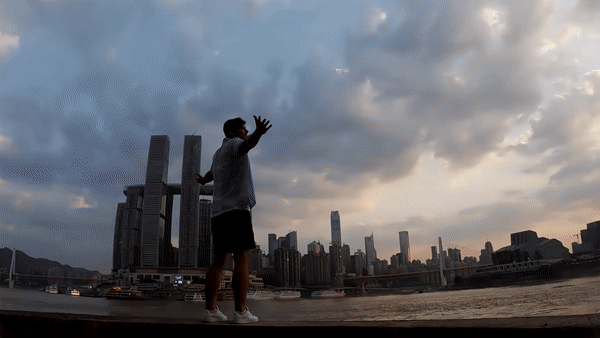 PURE SHOT
Low light. Done right.
PureShot enhances the dynamic range of your low-light photos, while reducing noise and preserving detail. Achieve in a tap what used to take multiple bracketed shots
 Before 
 After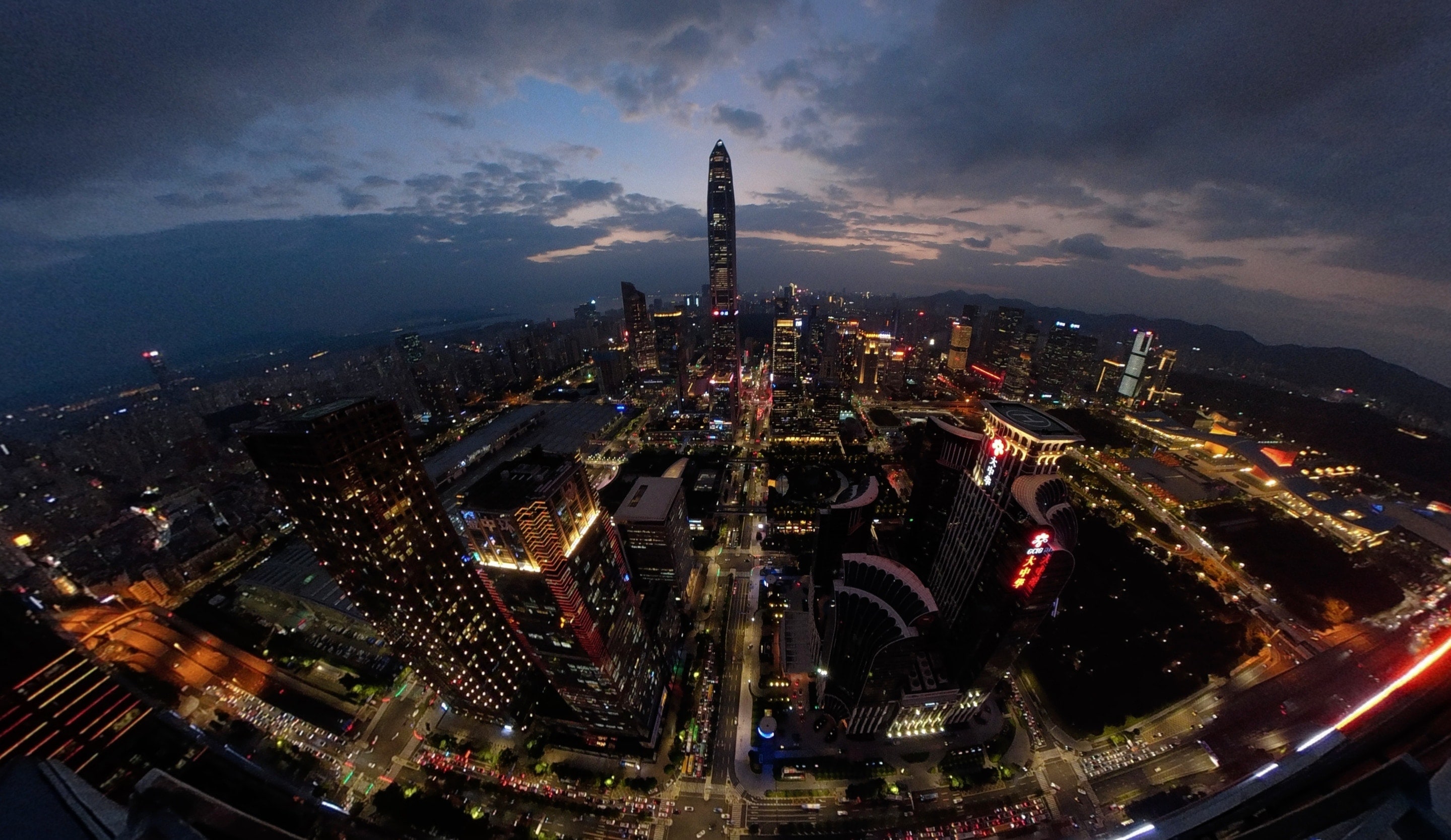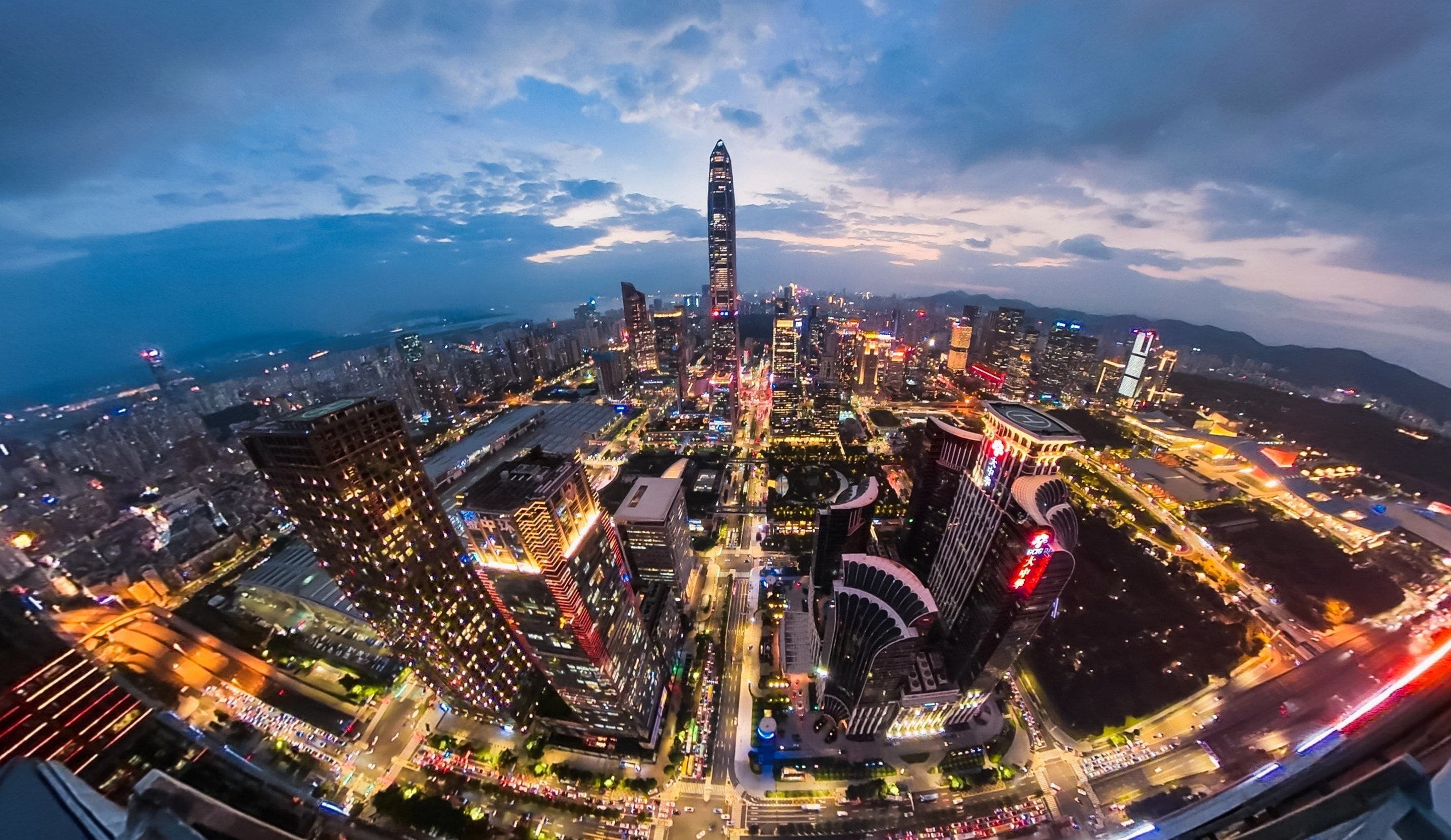 MULTIVIEW
Two cameras in one.
A game-changer for solo vloggers and creators—a multi-cam rig you can hold in one hand. Adjust the field of view and zoom levels with a tap in the app.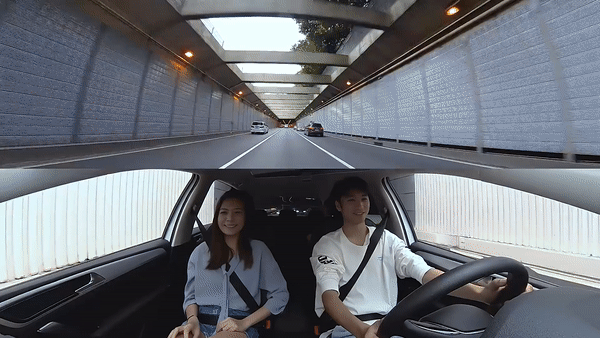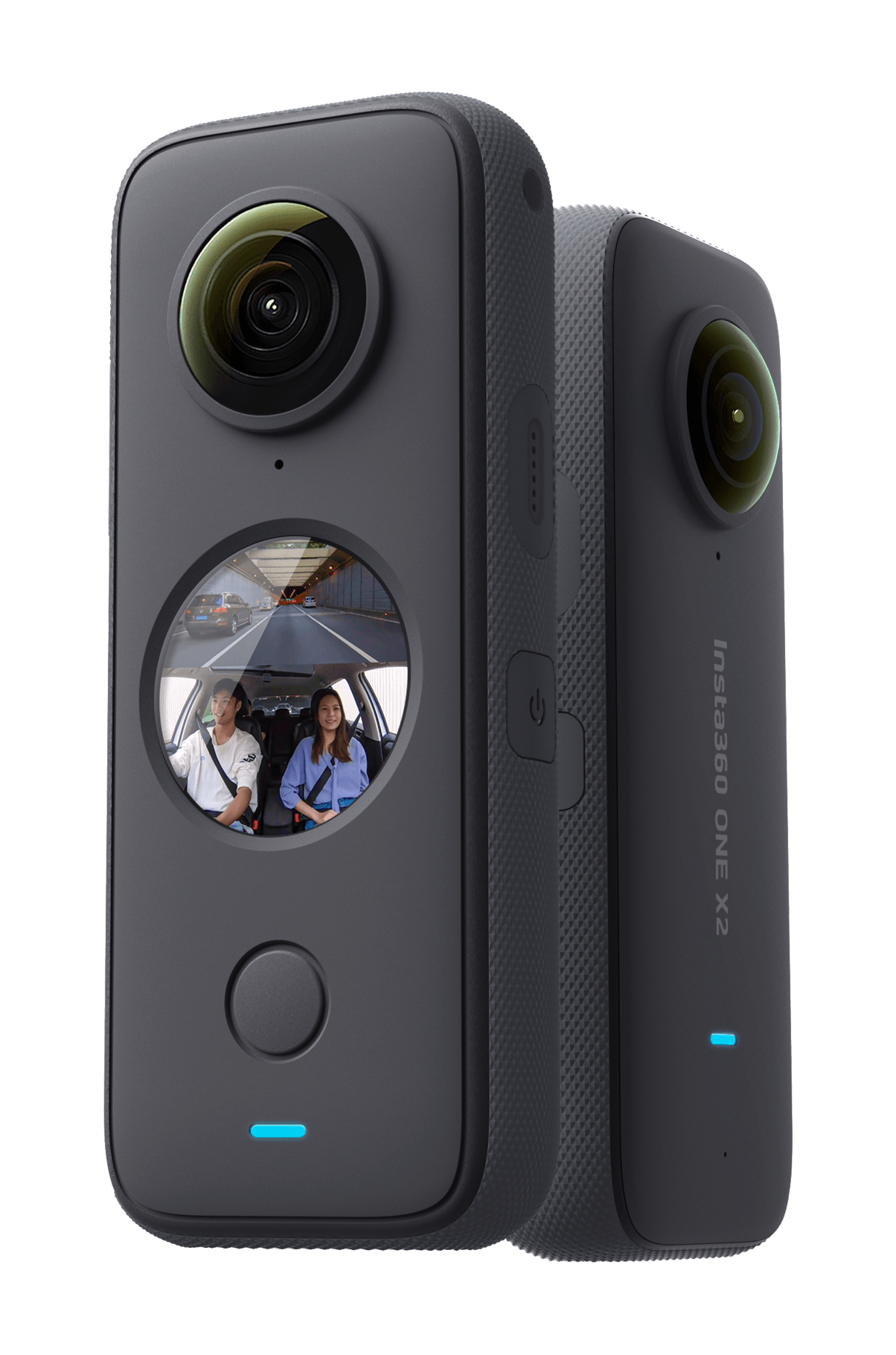 AQUAVISION
Make water crystal clear.
Capture colorful underwater content without using an external filter. Just tap AquaVision in the app or Studio and the AI auto-balances out colors.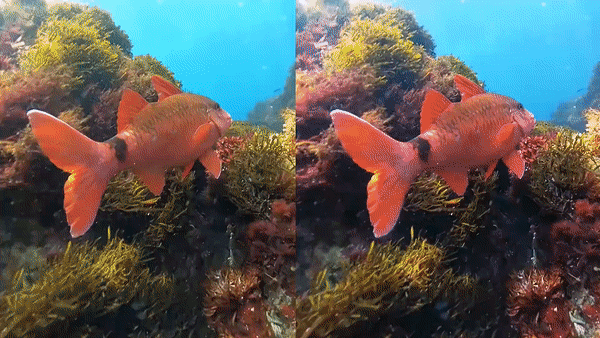 IPX8 WATERPROOF
Water-ready 360 cam.
A pocket waterproof 360 camera. Insta360 ONE X2 is IPX8 waterproof to 10 meters (33ft). Take it out in a rainstorm or poolside without a worry, or grab the Dive Case for seamless underwater stitching down to 45 meters.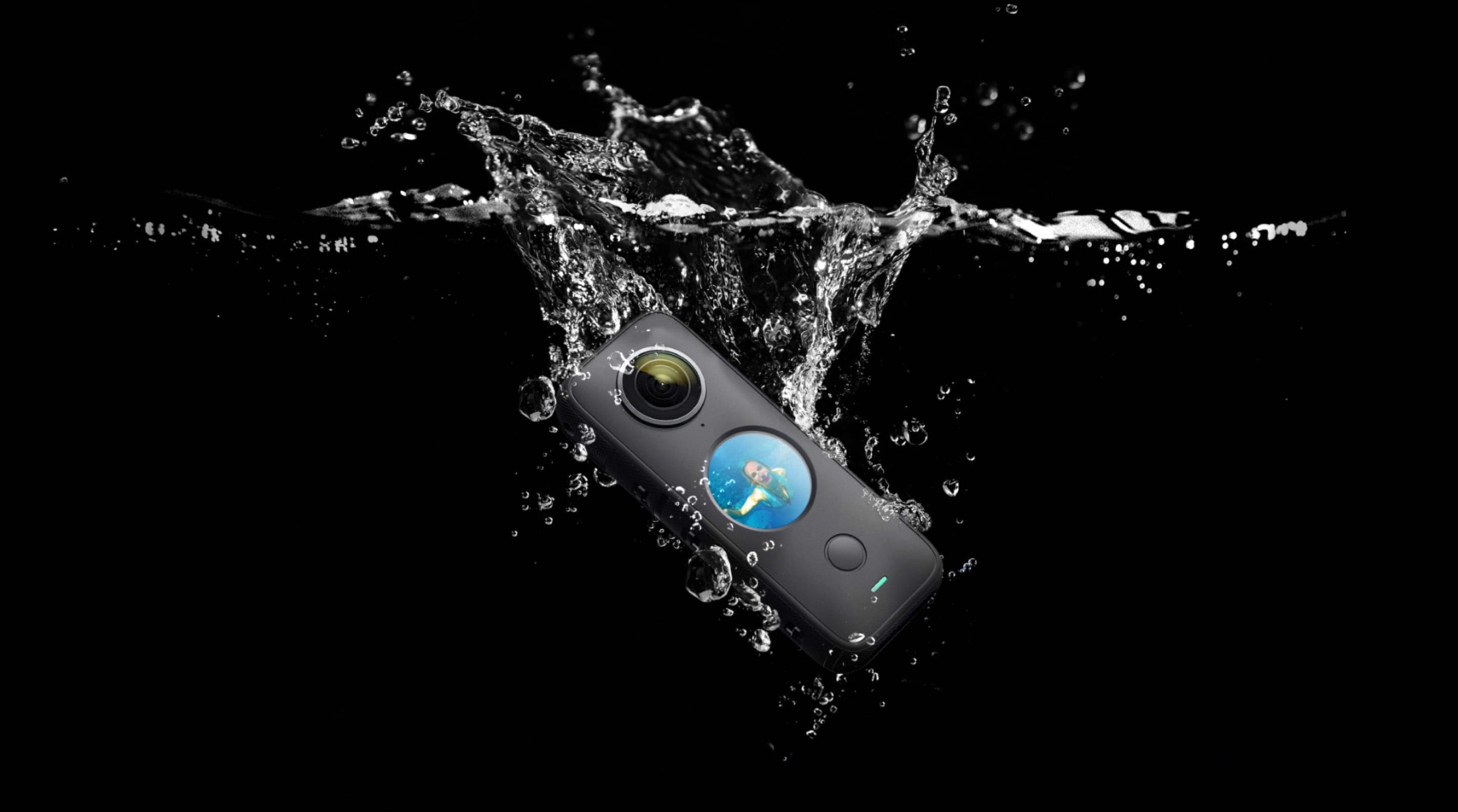 4-MIC 360° AUDIO
All around sound.
ONE X2 uses four mics to locate and amplify your voice no matter how you hold the camera. A new smart wind-reduction algorithm means you only get the audio you want.
Stereo 
 360° Audio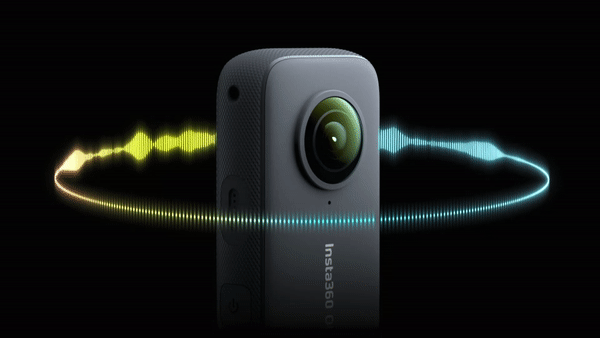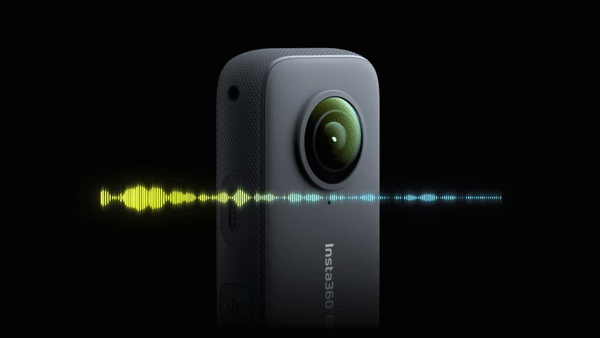 1630mAh BATTERY
55% more power.
A high-performance 1630mAh battery keeps you ready for the unexpected. Stay fully powered for longer with Insta360 ONE X2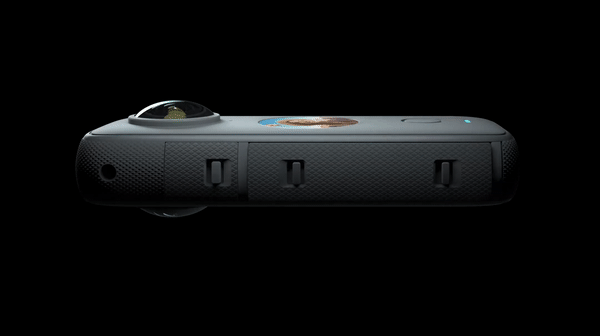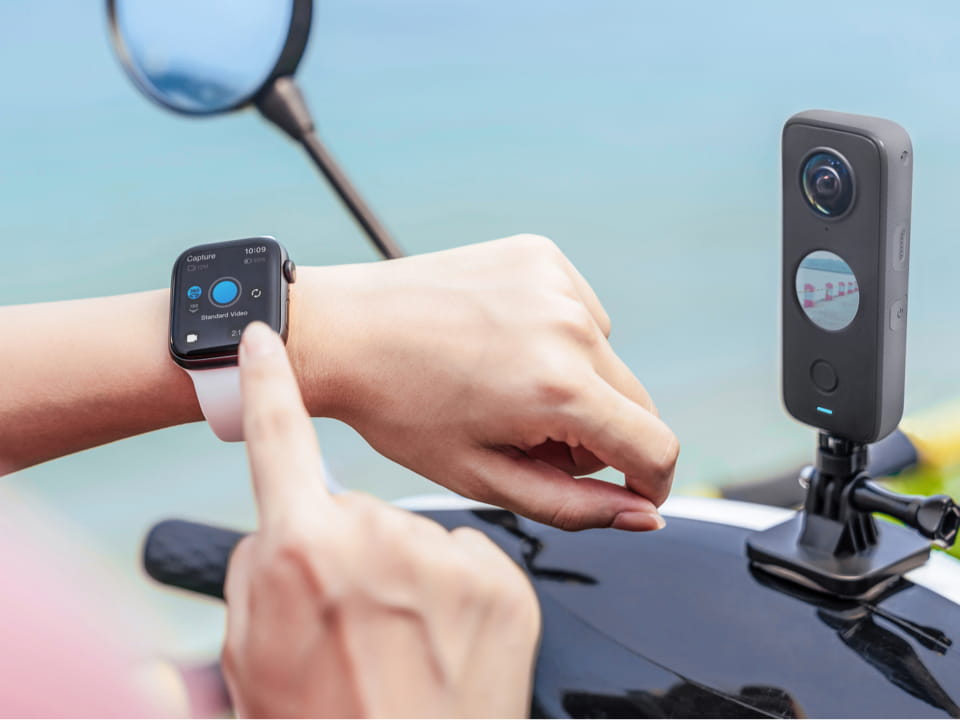 Apple Watch Control
Control ONE X2 with the Apple Watch app, plus record GPS data
and overlay key stats like speed and distance on your shot.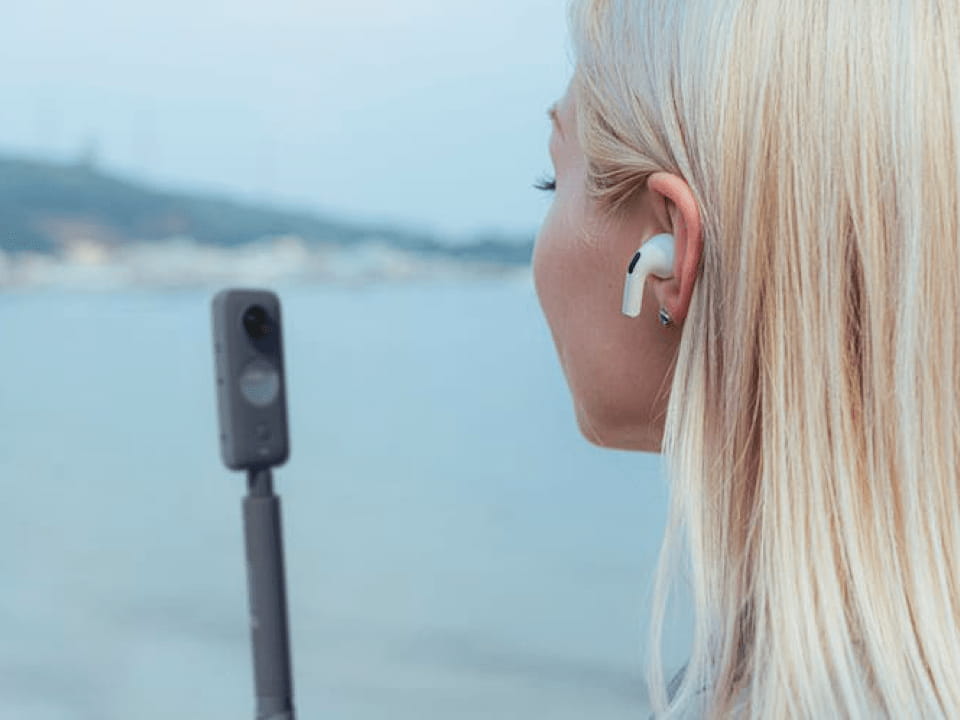 AirPods Connection
Use your AirPods to record audio wirelessly on the go or control
your shot with voice control.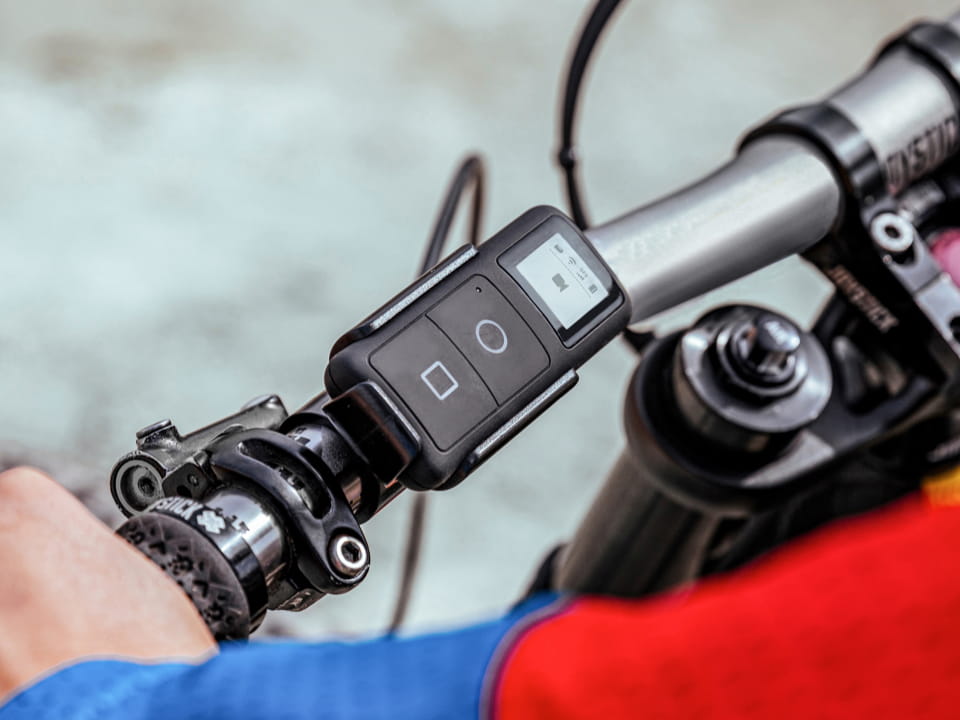 GPS Smart Remote
Pick up the GPS Smart Remote to control Insta360 ONE X2 and
record real-time GPS data on your bike, in your car or anywhere else.
* Sold Seperatley
GPS-ENABLED STATS
Map your journey.
Overlay stats from your adventures with ONE X2's Stats dashboard. HUD data like speed, altitiude and more help you track your progress.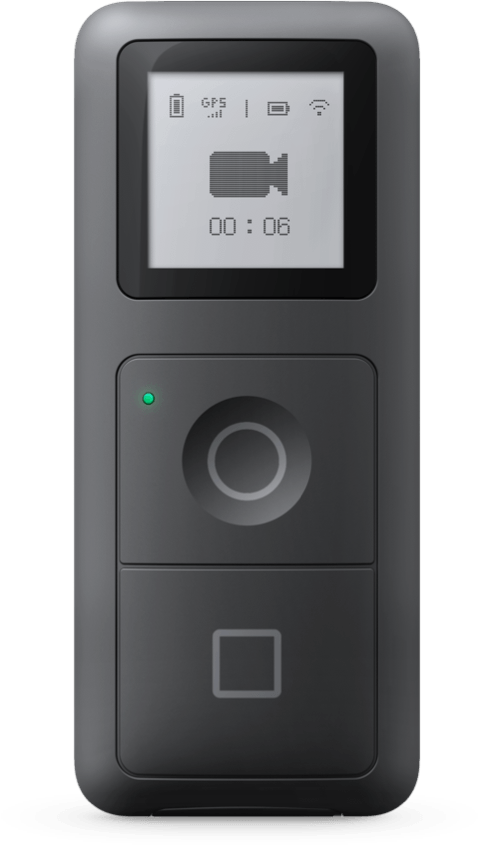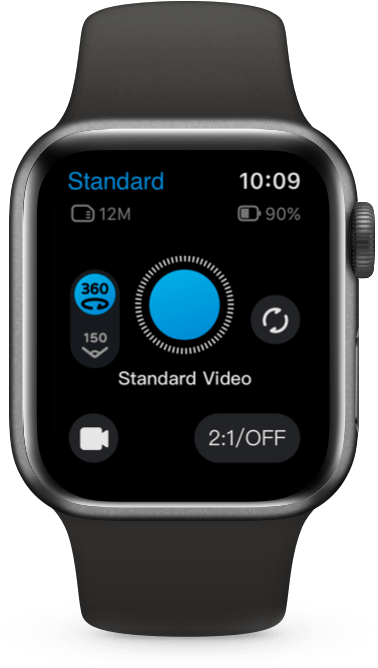 Voice Control
Call the shots with Voice Control when Insta360 ONE X2 is just out of reach. Say "Take a Photo" or "Start Recording".
Go live in 360.
Go live with ONE X2. Choose 360 Live to let the audience explore in any direction or control the perspective in real-time with Reframe Live.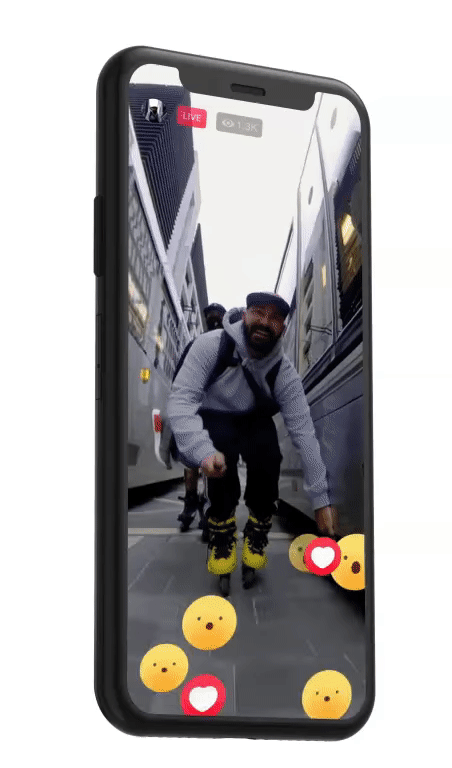 360 WEBCAM
Next-level remote meetings.
Take your remote meetings to the next level with a 360 webcam. Connect ONE X2 to your favorite conferencing platform and see the entire room in split-screen.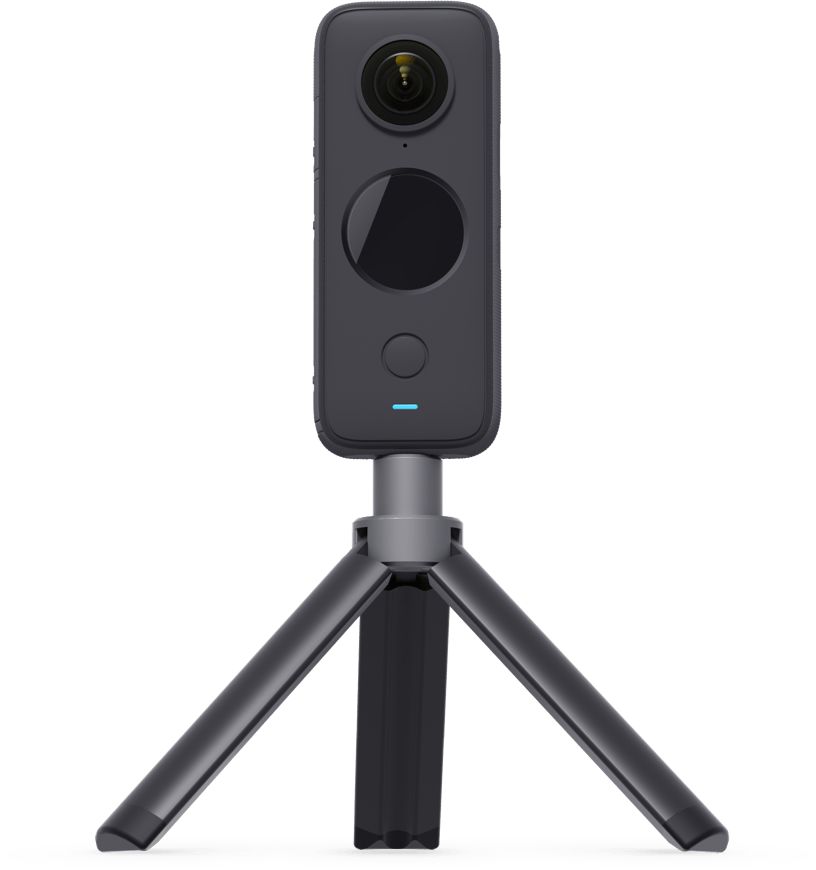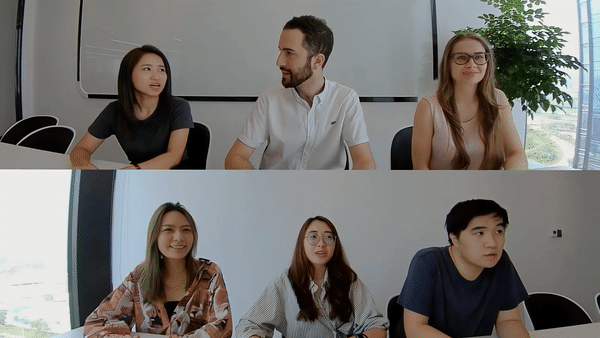 INSTAPANO
Hassle-free panoramas.
Beautiful, ultra-wide panoramic photos. No hassle or clunky camera movements needed. Just tap InstaPano for a crisp, clear panorama.

ULTRA-BRIGHT TOUCH SCREEN
Preview in 360.
Just swipe to preview an entire 360-degree scene. It's a viewfinder like no other—and it's 40% bigger than ONE X's screen.
---