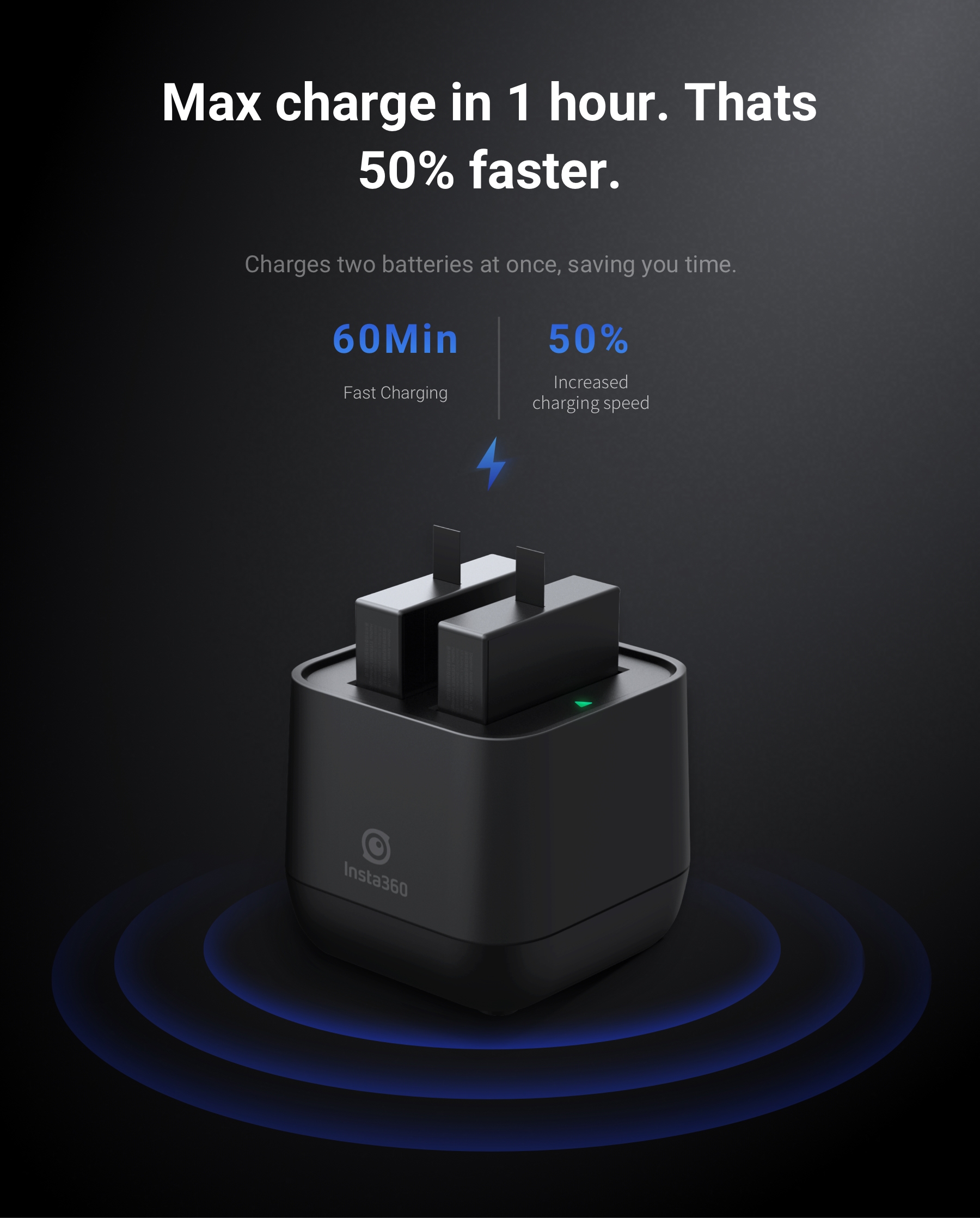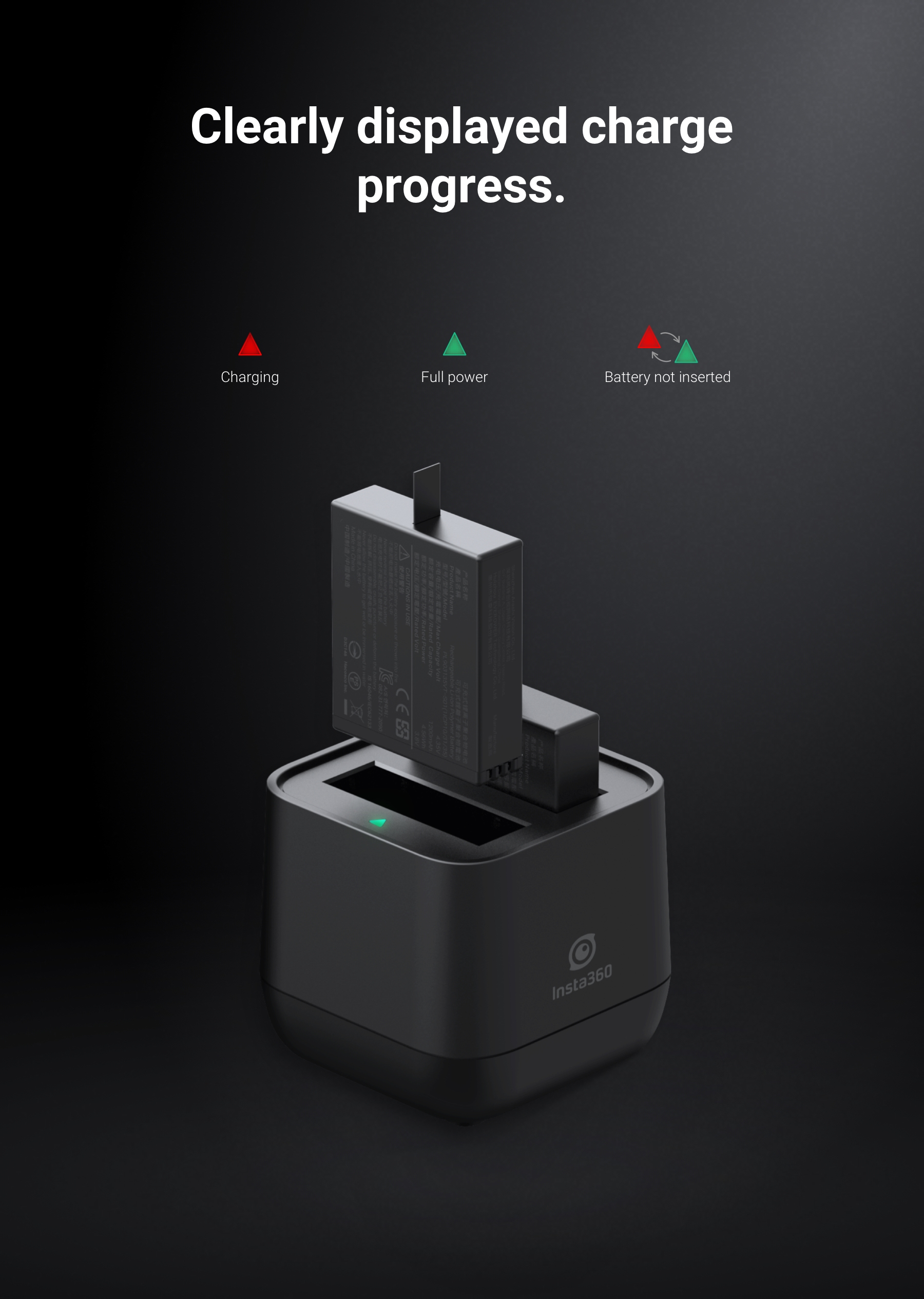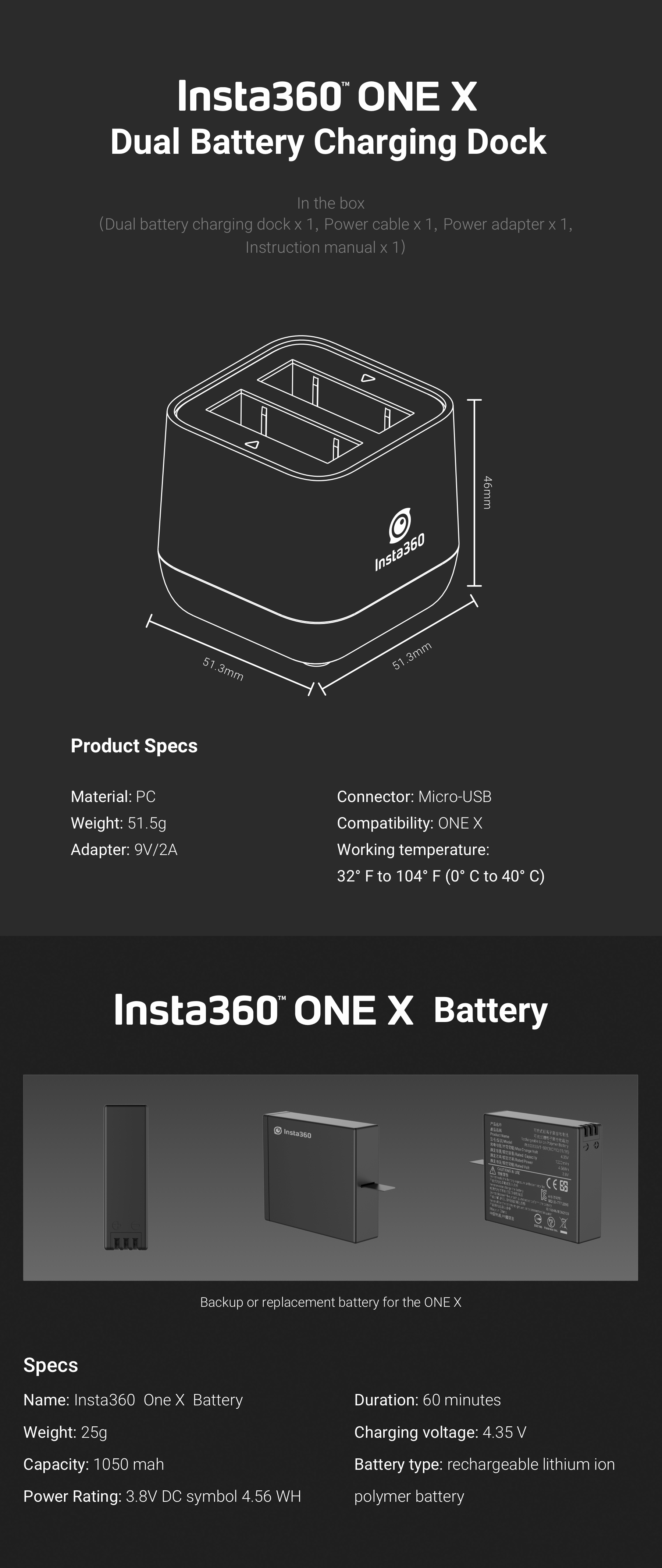 The Insta360 Battery Charging Station lets you charge two ONE X batteries simultaneously in 60 minutes. The LED light indicator shows you whether your batteries are in progress or fully charged. 
Micro-USB adapter
Supports 1200mAh 4.35V LiPo batteries
LED light indicator
Compatible with Insta360 ONE X action camera
Shoot longer with this charging station. Perfect ONE X accessory for videographers.
---